Versailles Map
The Hotel's surroundings
The hotel du Jeu de Paume's situation couldn't be better : only 2 minutes away by foot from the Palace of Versailles and 1 minute away from the Palais des Congrès, in a very calm and charming old street of Versailles.
Only 15km away from Paris, Versailles is very well-known for all of its historical heritage. Our hotel is also very close to the RER and SCNF train stations which makes it easy to reach Paris, and for instance the Eiffel Tower or Notre-Dame Cathedral in 20 minutes !
Tourisme
1
Jeu de Paume
Site historique
2
Château de Versailles
Site historique
3
La cour des senteurs
Promenade olfactive
Commerces
& business
4
Palais des Congrès
Business & spectacles
5
Rue piètonne Satory
Commerces & restaurants
6
Hôtel d'Angleterre
Hébergement
7
Académie du Spectacle Équestre
Spectacle (Bartabas)
Transports
8
Gare RER Versailles
Château - Rive Gauche
9
Gare SNCF Versailles
Chantiers
Pratiques
10
Office de tourisme
Renseignements
11
La poste
Courrier & colis
Meetings & events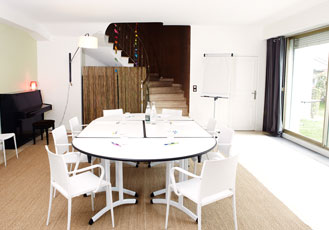 Discover the Maison du Jeu de Paume, a reception, meeting or seminar place with a yard, where you can plan original events and feel "just like home" thanks to our services.
Book online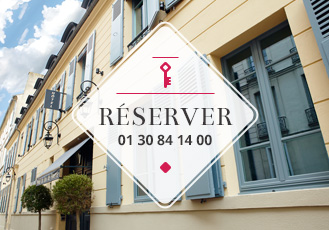 To make your reservation, please call the hotel's reception, which number is +33 (0)1 30 84 14 00 (available 24/7), or book your room online.
Hotel d'Angleterre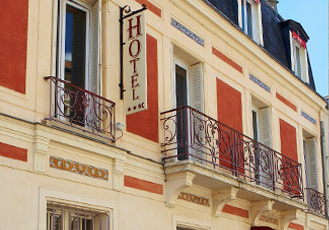 If we are out of free rooms, you can stay at the Hotel d'Angleterre, a two-star hotel right accross the street, welcoming you in Versailles for as long as you need.